We have two main studios operating under the banner of MU Studios. Choose between the Amek/Neve room and the Trident room. See each room for full equipment lists.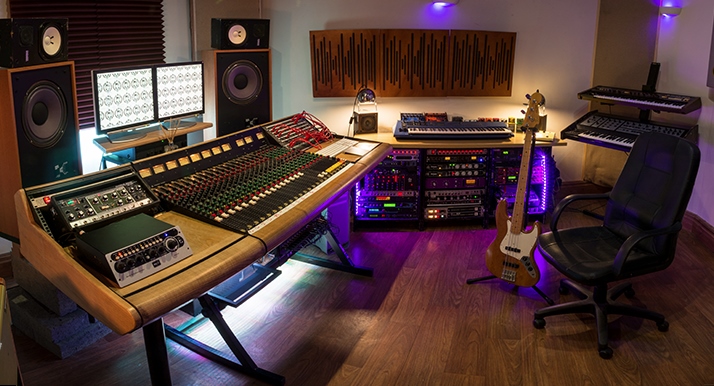 MU Trident Room
Trident Trimix 18 channel analog console
Tannoy Cheviot dual concentric monitors
AKG Auratones
Metric Halo ULN-8 Converter
SPL Madison MADI Converter
Phoenix DRS-1 Mic Pre
DBX 900 Rack with 2x gate, 2x deesser,
2 x comp, 4 x noise reduction.
DBX 160
Sansamp PSA1
Lexicon PCM70
Lexicon MPX
Motu Midi Express
Drawmer 1968 Stereo Valve Compressor
2 x Empirical Labs Distressors
1 x Purple audio mc77
SSL G Series Bus Comp
Valley People Dynamite stereo comp/lim
2 x Dolby c 361 noise red/ treble boost
12 core Mac Pro with Large selection of plugins & Logic Audio
Telefunken M15a 2 track tape recorder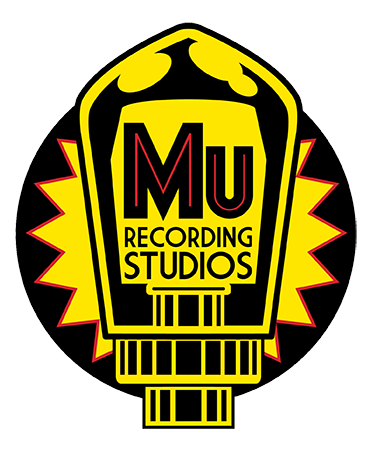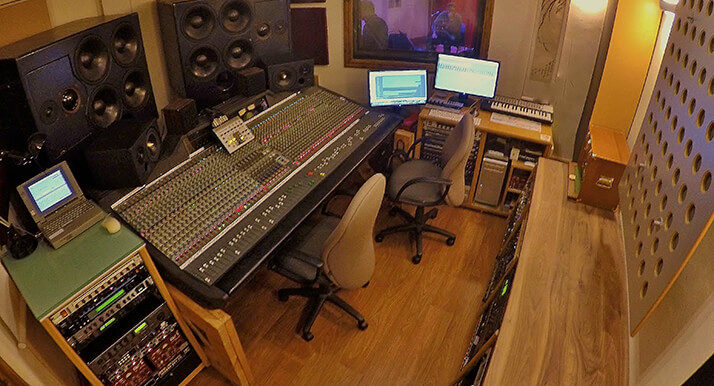 MU Amek/Neve Room
Amek Recall 56 Channel Analog Console with 24 Neve Inputs, 32 Langley Inputs.
Boxer 4, 3-way Active monitors
Mitchell & Todd Excel 3 Monitors
Yamaha NS10 Monitors
SSL & Euphonix MADI Converters (24 Ch AD, 48 Ch DA)
TC Electronic M500, M300 Multi Effects
Sony R7 & V55M Reverbs
Lexicon PCM 60 & PCM 70
Roland RE301 Space Echo
Yamaha Rev 5, Rev 7, SPX 90, 900
Alesis Quadraverb
TC Helicon Harmoniser
Eventide H3000SE Harmoniser
Zoom Studio 1201 Effects
Dynacord DRP16 Reverb
Roland SDE330 Space Delay
Drawmer DS201 & DS404 Noise gates
Drawmer DL221 Compressor
2 x Urei LA4 Compressors
DBX 160 Compressors
Sony L200 Compressor/Expander
ADL C1500 Stereo Valve Compressor
DBX 900 Series Rack with Comps, Gates, De-Esser
Mindprint DTC EQ Tube Compressor
TLA Valve Compressors
TLA Fat 1 and Valve Front ends
DBX 100 & 120 Sub Harmonic synthesisers
DBX 118 & 300 Dynamic range enhancers
Altec 1712A Compressor
TC Electronic Powercore 6000
UAD Solo PCIe
Klark Teknik Parametric & Graphic EQ
We chose Mu studios & Martin Smith for our launch CD & have not looked back since. We knew he had a solid background in the music industry & was well respected, we were not disappointed. Our studio experience was brilliant from start to finish, his guidance & knowledge helped us finish the CD in record time. When the mixed & mastered copy was finished we were blown away by the quality & depth of sound, so it seems was everyone else. Within a week we had been picked up by 5 radio stations & had 2 Sheffield 02Academy gigs & 2 festivals. Even after recording he has advised & supported us on every step of our whirlwind journey. We will not be using any other studio. Thank you So much Martin.